By:

Arnaud Disant

Hits: 121
After several weeks of bad weather, we are finally getting an opportunity to head to Rock Island (North West tip of Inis Mór). We have chartered MFV Sean Maír and her skipper Arek. We will be testing today for the first time our new Spotter manufactured by Sofar Ocean in the US. These miniature databuoy have all the features of the large metbuoys. We intend to assess the scientific worthiness of this instrument over a period of six months. We have aquired two spotters nicknamed WANDERER and EXPLORER. According the the manufacturer and the Commissionners of Irish Lights (CIL) we are first bringing these buoys to Ireland.
By:

Tatjana Kokina

Hits: 416
Part of the HIGHWAVE project is to harvest real-time data in situ to build more robust and accurate models.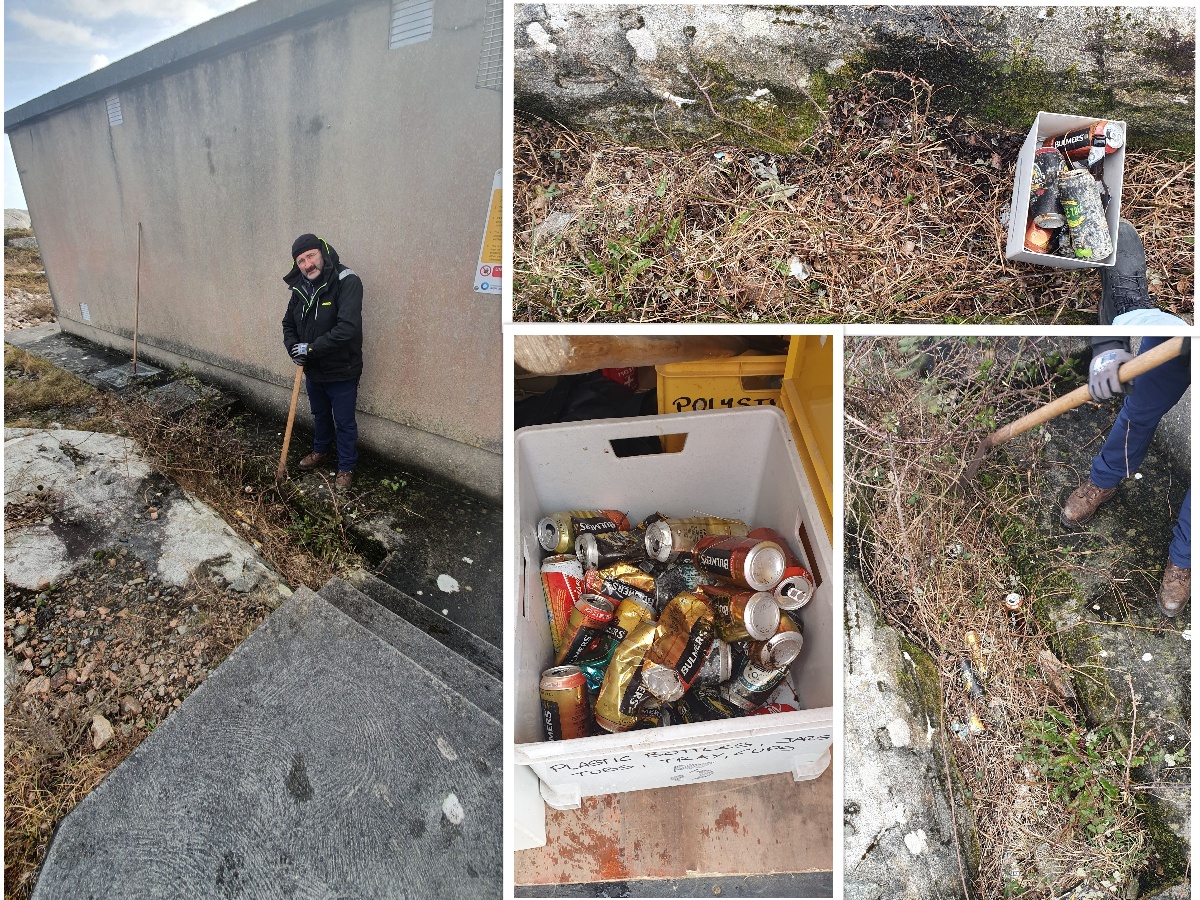 Analysing the data is one part of the job, but harvesting it is another and a very important one. When one spends time at the desk in the office, it can be very beneficial to go and see and participate in data gathering.
The process is not as easy as some might imagine. There is a vast amount of preparation that comes even before going out and collecting measurements. Good spots need to be picked; therefore, the area needs to be explored. Instruments must be assembled and tailored to suit the environment. Every detail can become crucial once in the field. From right location for the weather station, to preventing the camera lens getting rain and sea water drops on it.
By:

Arnaud Disant

Hits: 122
Highwave Mobile Workshop Module (MWM) is an essential component of Highwave MRS. Based a few kilometers away, at walkable distance from ferry port on the Aran Island, it moves with the research station. Energetically autonomous, the MWM is equipped with solar panels, wind turbine and a 7 kw standby diesel generator. The container will also be equipped heavy tools such as pilar drill, welding equipment, tool chests, electronic & soldering kits. A galey will offer a very minimalistic yet recomforting space to shelter when from the cold in winter.
It's also a garage for our Suzuki 750cc Kingquad, real heavy weight worker, a.k.a. "the donkey" the quad will be used to move around the island equipment such as batteries, intruments, telecoms, etc...