By:

Daniel Pelaez-Zapata

Hits: 853
As part of my PhD training, I had the opportunity to visit the Basecamp, located in the west coast of Ireland. The main goal of this visit was to get familiar with the key places where we plan to deploy sensors and instruments to measure breaking waves and their impact on cliffs. The visit also allowed me to be introduced to the new terms and concepts regarding wireless communication, an essential part of the HIGHWAVE project.
Read more: Field trip - One week on the West Coast of Ireland
By:

Arnaud Disant

Hits: 1078
After several weeks of bad weather, we are finally getting an opportunity to head to Rock Island (North West tip of Inis Mór). We have chartered MFV Sean Maír and her skipper Arek. We will be testing today for the first time our new Spotter manufactured by Sofar Ocean in the US. These miniature databuoy have all the features of the large metbuoys. We intend to assess the scientific worthiness of this instrument over a period of six months. We have aquired two spotters nicknamed WANDERER and EXPLORER. According the the manufacturer and the Commissionners of Irish Lights (CIL) we are first bringing these buoys to Ireland.
By:

Tatjana Kokina

Hits: 891
Part of the HIGHWAVE project is to harvest real-time data in situ to build more robust and accurate models.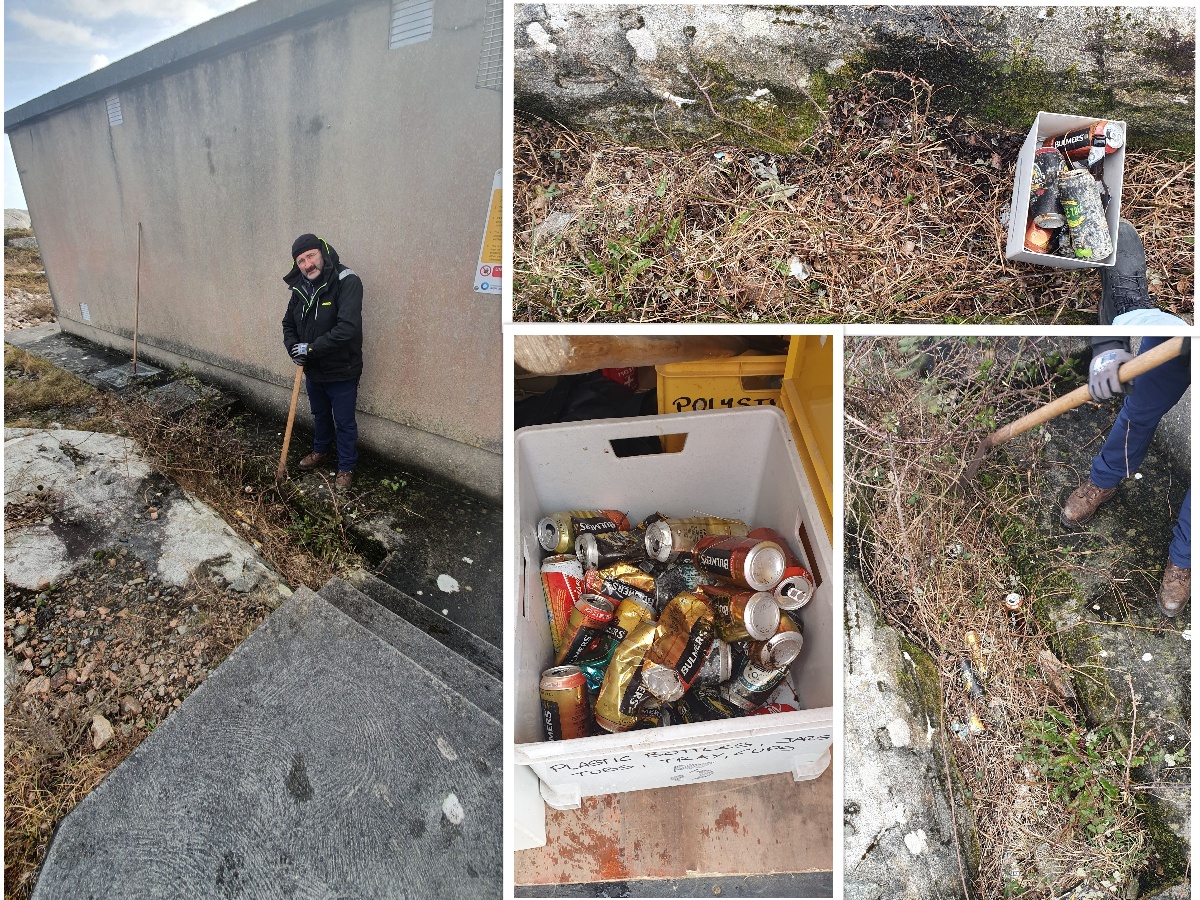 Analysing the data is one part of the job, but harvesting it is another and a very important one. When one spends time at the desk in the office, it can be very beneficial to go and see and participate in data gathering.
The process is not as easy as some might imagine. There is a vast amount of preparation that comes even before going out and collecting measurements. Good spots need to be picked; therefore, the area needs to be explored. Instruments must be assembled and tailored to suit the environment. Every detail can become crucial once in the field. From right location for the weather station, to preventing the camera lens getting rain and sea water drops on it.