The Mobile Research Station (MRS) arrived on Inis Meaín at the end of August 2020. Today, the interior of the station has a working space, power outlet, and heating. For the time being, the power comes from two sources: solar panels and a generator. The wind turbine has been delivered and will be installed shortly. The mast on top of the MRS, which has lightning protection, hosts the antenna that was installed recently.
This Friday we did some preliminary tests using another antenna located 18 kilometres away! With help from Marine Engineer Michèal O`Conghaile who is now well used to work with our Sr Research Engineer, it was possible to survey the area, we examined the existing radio link to avoid interferences in the future.
In a few weeks our very own private encrypted microwave radio link to the mainland will provide the necessary connection between the research pods, the MRS, Basecamp, and finally make its way to the drive, where it will be accessible by everyone working on the project.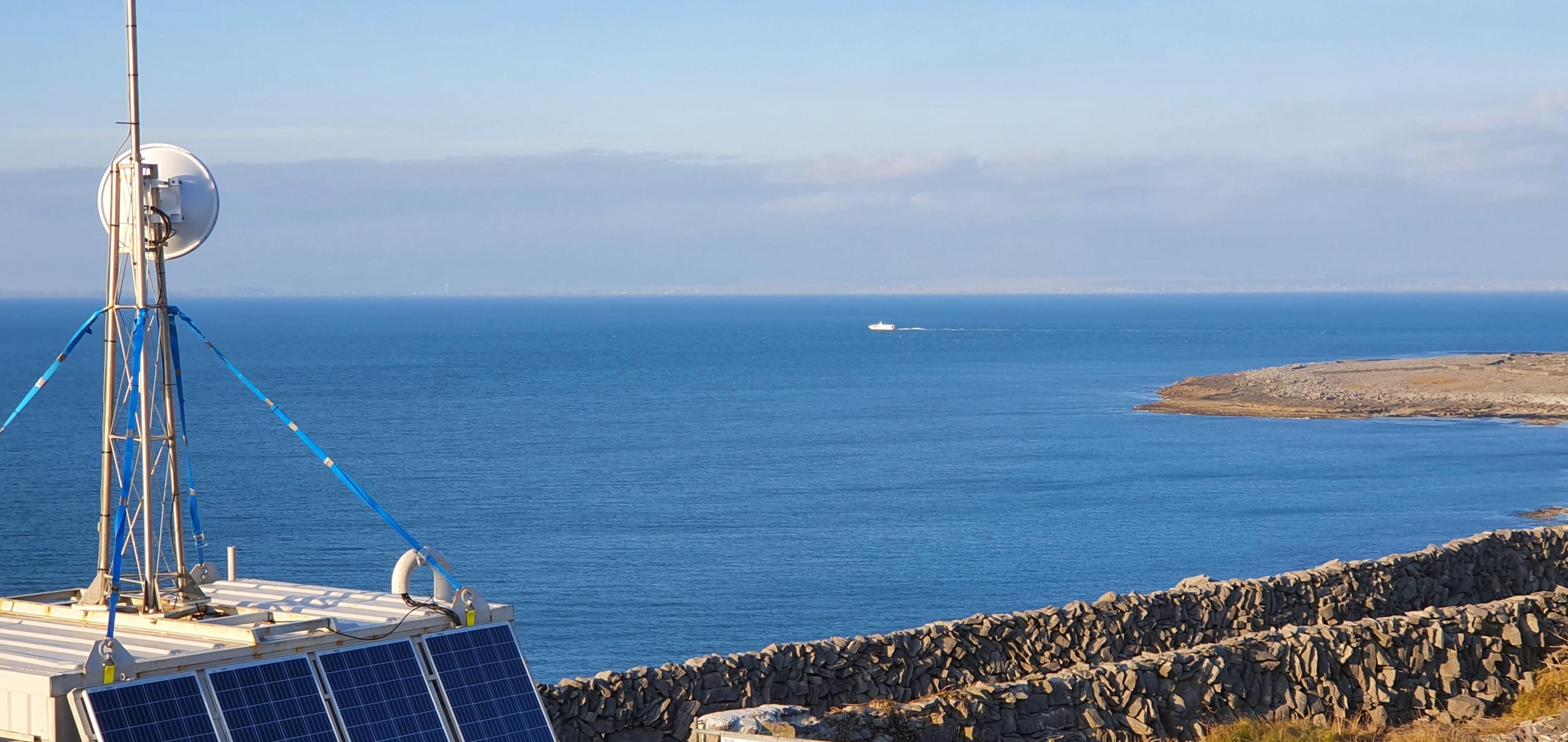 During the last two days spent on the island, I finished the exterior maintenance of the MRS. It has only been a few months since the station arrived on the island, however, the weather already had its toll:
The MRS is a vital part of the successful running of the project and will have to be maintained throughout the lifetime of the project. The damage from rust just re-emphasises the harsh conditions we are working in again and again. This is another piece of evidence that confirms the scale of planning and preparation that is needed for carrying out the experiments.
The extreme environment of the island, no doubt, shaped the character of the local people. Working outside, I have been chatting to the islanders passing by the station. It is touching, how quickly they offer help, advice, or share stories about the waves and storms on Inis Meaín you will never find in any of the history books. It is encouraging to see how the local community has welcomed the research on the island. I am very much looking forward to coming back to start the experimental campaign!