By:

O'Brien, L., Renzi, E., Dudley, J. M., Clancy, C., and Dias, F

In: Blog
Hits: 269
On 16 August 1852 a "Melancholy Accident" occurred at the Glasson Rocks on Inis Mór resulting in the loss of fifteen lives. A group were fishing on the cliffs when " a sudden swell of the Atlantic swept them off, when they perished before the slightest assistance could be rendered" (The Galway Vindicator, 18 August 1852).
By:

Teledyne

In: Blog
Hits: 514
Teledyne Maritime Technology Workshop
WHEN:10-06-2019 - 10-09-2019
WHERE:San Diego, CA, USA

Pr Frederic Dias will present a statistical analysis of nearshore waves observed during two major North–East Atlantic storms in 2015 and 2017.
By:

Tatjana Kokina

In: Blog
Hits: 335
Prof. Rónadh Cox, of Williams College and University College Dublin's Earth Institute, led a field trip to coastal boulder deposits on Inishmore on August 1st 2019. Prof. Frederic Dias' wave group joined the diverse group of geologists, geomorphologists, geographers, engineers, mathematicians and park rangers on this trip.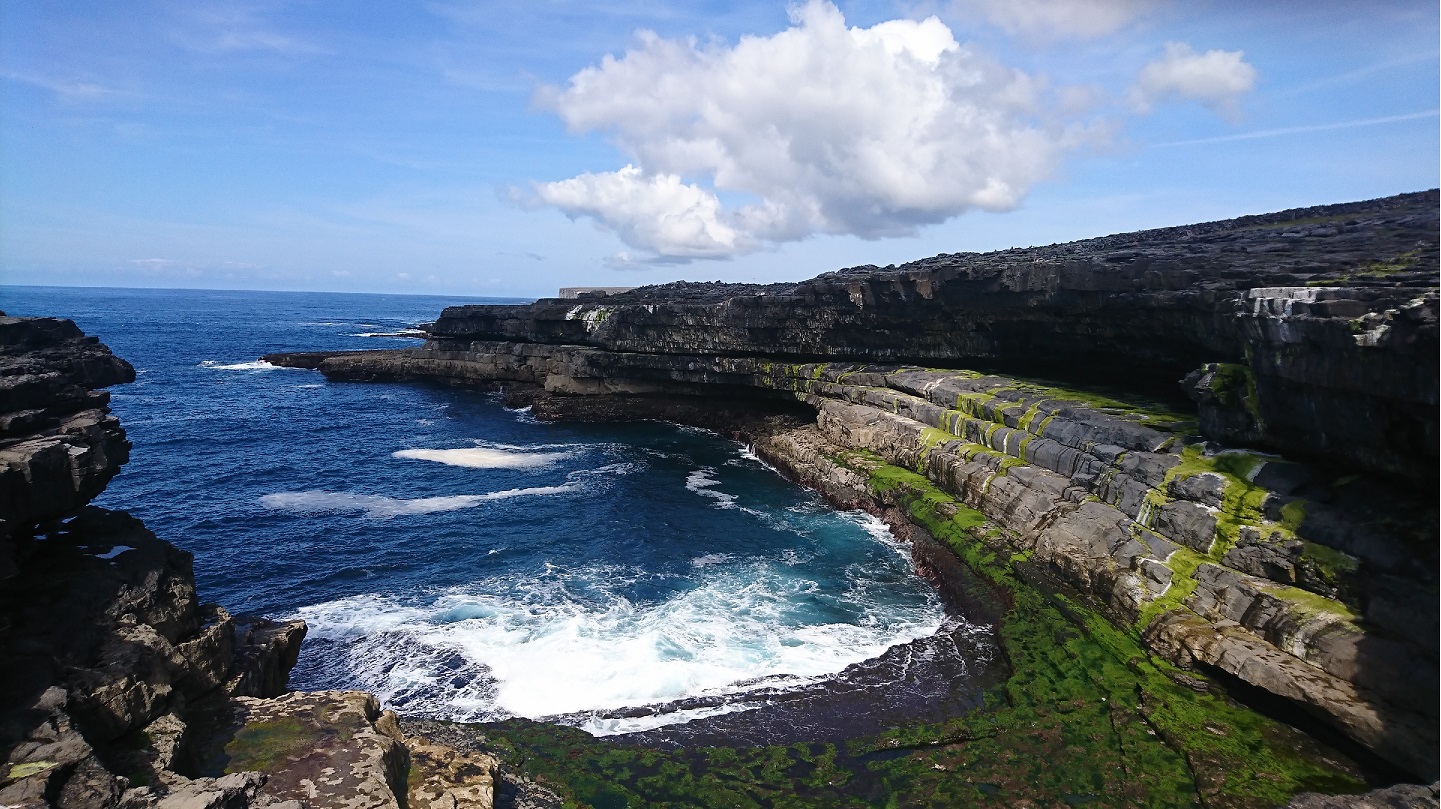 Read more: Post-INQUA Field Trip to see Coastal Boulder Deposits
By:

Arnaud Disant

In: Blog
Hits: 346
Academia Europaea was founded in 1988 as an international, nongovernmental association of individual scientists and scholars from all disciplines, who are experts and leaders in their own subject areas as recognised by their peers. Today Professor Dias has delivered a lecture on waves...

The lecture entitled "The fascination of ocean waves" was delivered at 2.00 p.m. in the Congress Centre of WUST (building D-20).